Take complete control over your card

Control exactly when, where, and how you use your Sunbelt Debit, ATM, or VISA credit cards. Sunbelt Card Manager lets you set customized spending rules based on GPS location, merchants, transaction types, spending limits, and more.
Take control to maximize your account security and control spending habits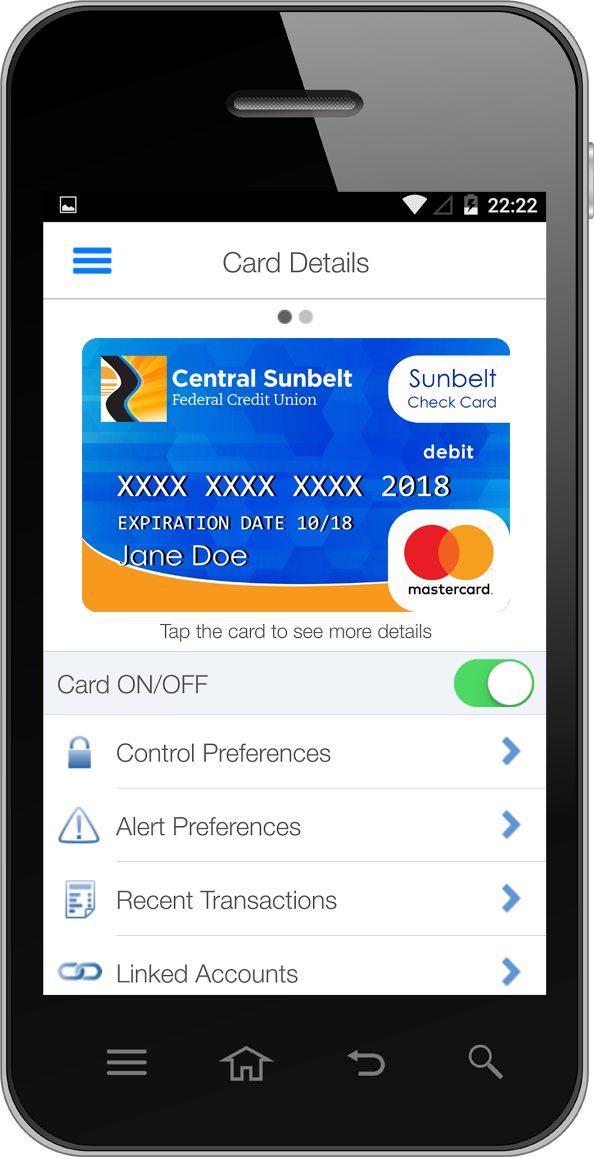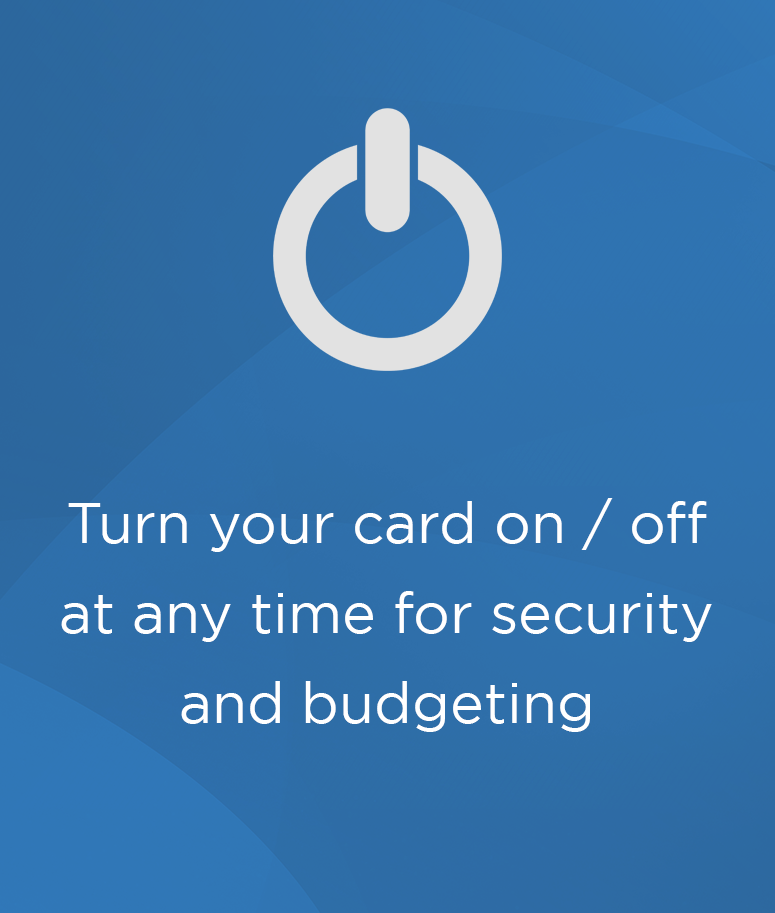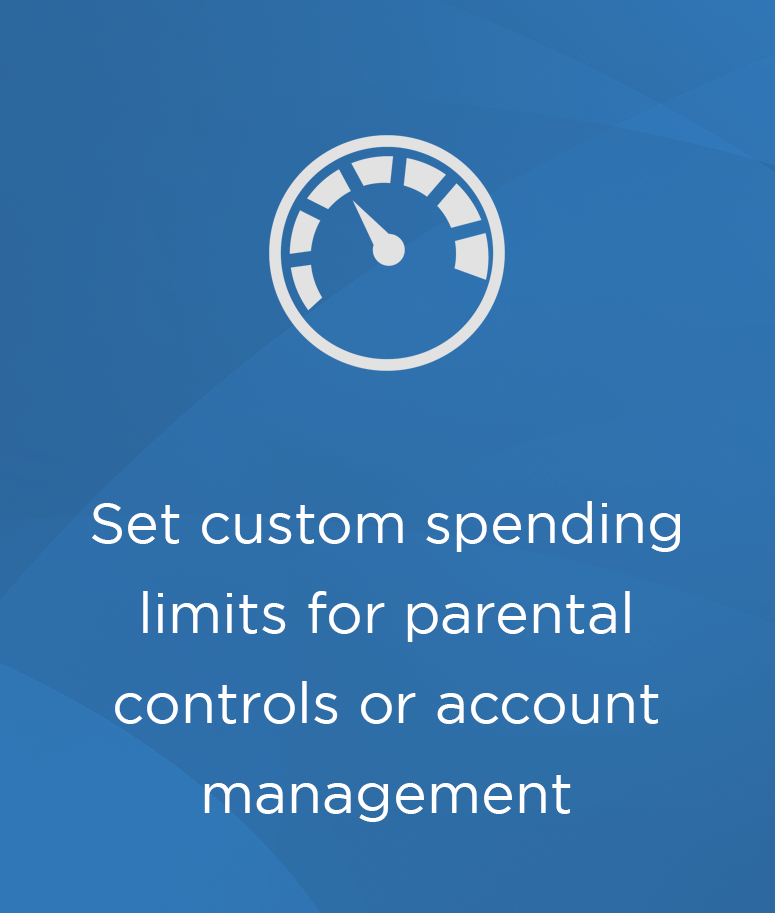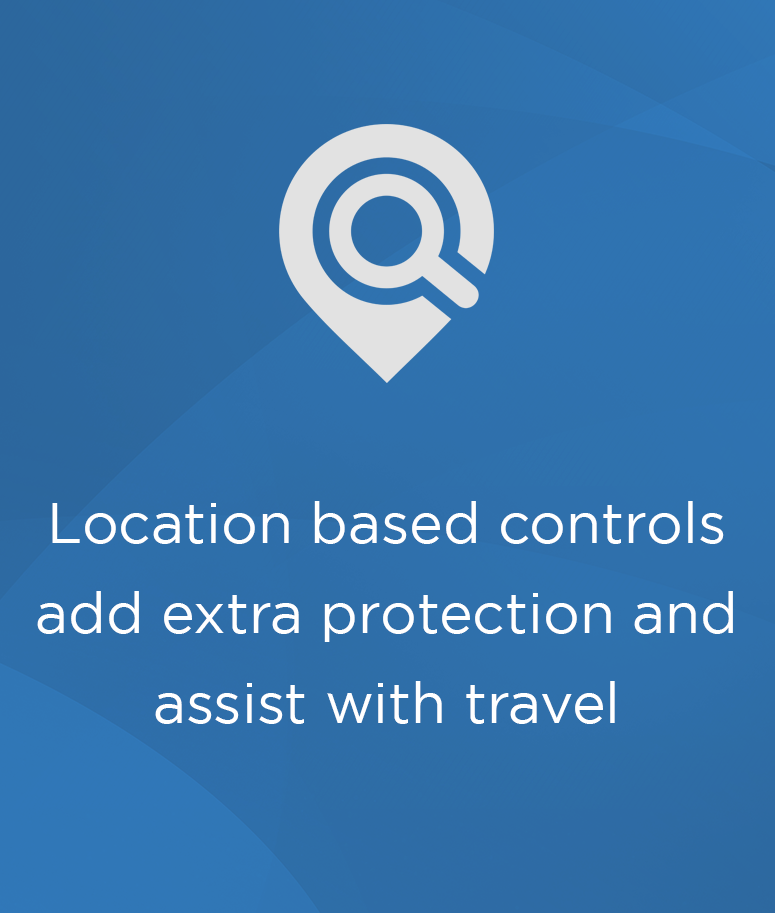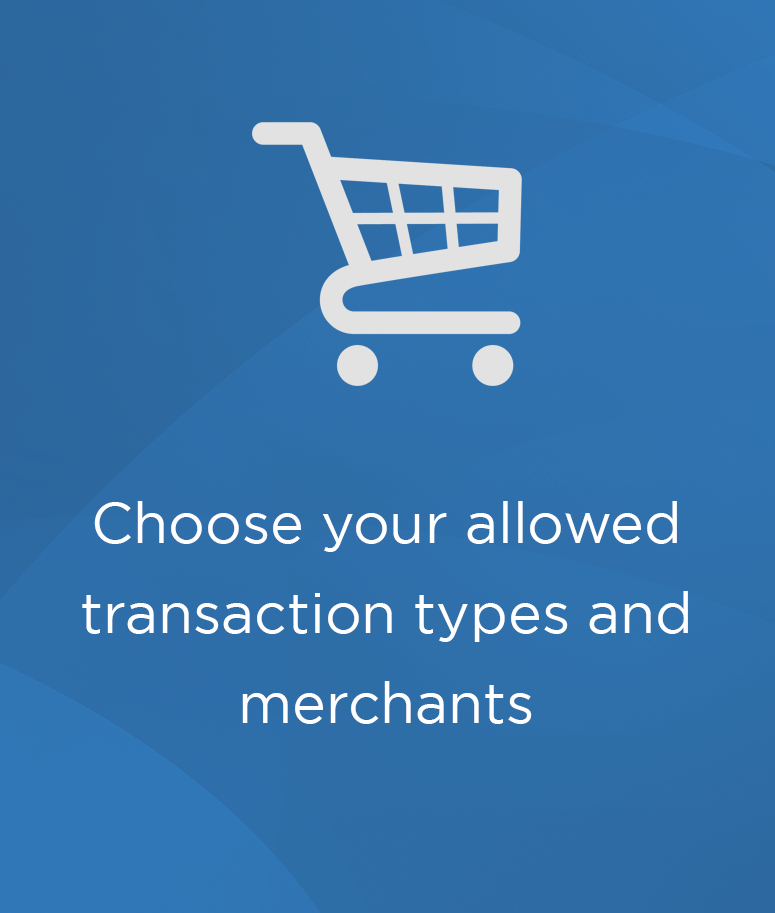 Learn more about the benefits below
On / Off Switch

The on / off switch gives you the ability to turn your card on and off at the touch of a button, giving you the ultimate security in fraud prevention or even if you've briefly misplaced your wallet

Lock / unlock cards individually

Change status in a simple touch

Set timeframes and purchase windows

Location

Control where cards can be used to enhance fraud prevention and control purchase capabilities when traveling

Customized control baesd on both merchant and cardholder GPS location

In app mapp to help set and track limits

Secure and modify security levels on the go when traveling

Spending Limits

The ultimate way to control spending to monitor a youth or align with your budgeting needs

Customize spending limits per transactions

Set and track weekly or monthly spending limits

Monitor youth accounts and help teach good financial habits in a controlled environment

Transaction / Merchant Types

Enhance your account security and control spending by customizing where and what you can buy

Lock / unlock each card for specific merchant categories or transaction types

Ability to permit / deny online shopping

Extends control for parents to monitor youth accounts
Qualifying required for loan and membership. Card Control may require access to select produts / services from Central Sunbelt, mobile devices, and internet connection.
Go to main navigation