We made banking easier and more convenient than ever before with the ability to deposit checks via mobile app, cash / check deposits via ATM, access to over 60,000 free ATMs, and mobile money management tools!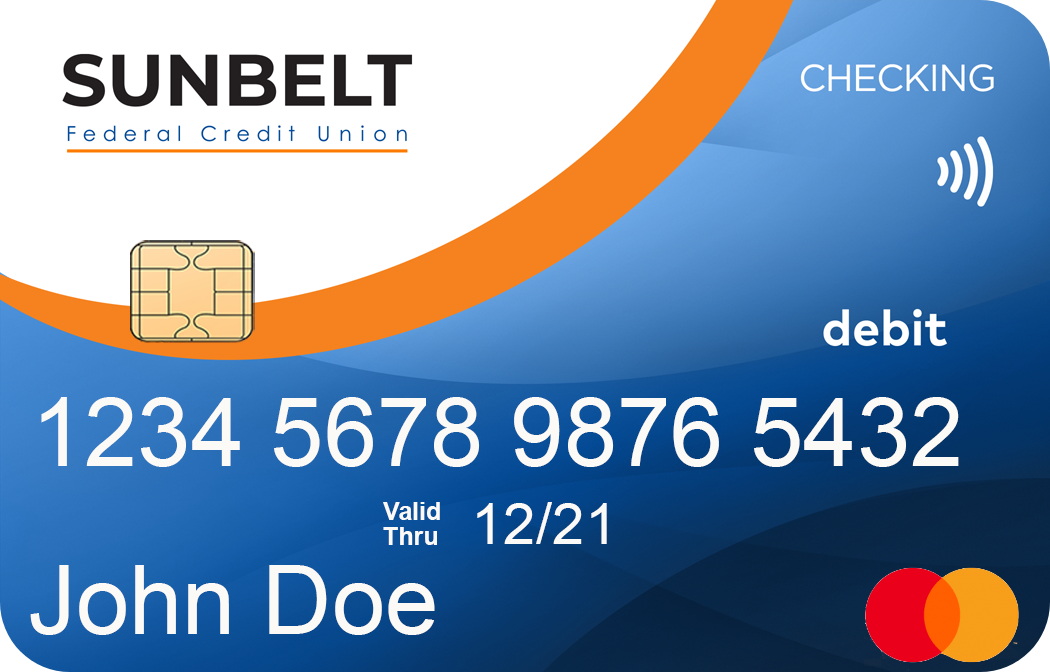 Cloud Checking
Earn instead of pay
- receive monthly dividends
No minimum balance
- to open or maintain
No monthly cost
- and no charge for Cloud / ATM Deposits
Learn More
What do I need to bring with me to get started?
To open an account with Sunbelt, you will need to bring in two valid forms of Government Identification. For example, your Drivers License and Social Security Card. Also, proof of residence such as a utility bill or a lease.
What is the opening balance requirement for a checking account?
There is no opening deposit required for any of Sunbelt's checking accounts!
How many free ATMs do I have access to?
Sunbelt account holders have access to over 60,000 free ATMs across the United States! Click here to find the free ATM closest to you.
Are my funds guaranteed / insured?
Yes. Your funds are federally insured by the National Credit Union Administration (NCUA) up to $250K.Like the FDIC, the NCUA insures your deposit through the NCUSIF, backed by the full faith and credit of the US government.
Sunbelt Cloud Checking users incur no monthly fee and have no qualifications but is intended as an online / e-account. Cloud Checking holders may incur service charge when using particular services at the teller line. More information can be found on the service charge/fee schedule.
Go to main navigation