The largest ATM banking network isn't from a bank
Many banks, large and small, love to promote their convenience with a massive number of branches and ATMs. With assets in the trillions of dollars, their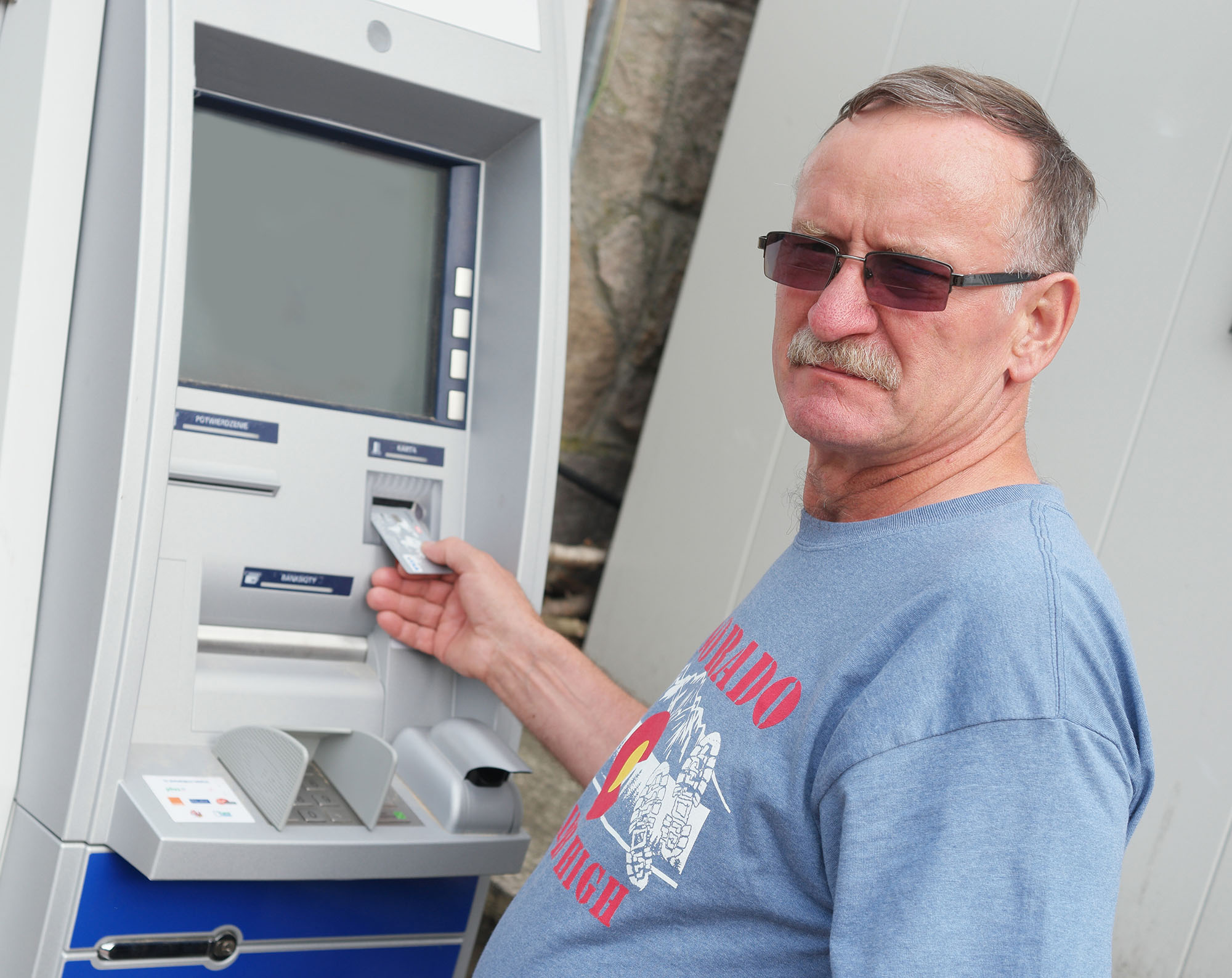 commanding voice is often heard and believed; their enormous bank does provide a superior level of service - being on virtually every corner of America.
When asking many Americans, they chose their bank because of this very fact; having a branch close to home or work and ATMs all over where one lives or travels. These large banks do have deep pockets so this message can be very strong and convincing in advertising despite the fact that one of their main selling points is often overshadowed by even the most modest-sized credit unions. Many Americans have stated their preference to pay more in fees and services at a traditional bank due to the fact that credit unions simply don't offer the convenience of vast numbers of branches or ATMs.
Enter Central Sunbelt. Though small in banking standards, with nine local branches in the Pine Belt and 36,000 members, Central Sunbelt has found a way to compete with even the largest banks in the country in scale of their ATMs and branches.
Common misconception would hide the fact that Central Sunbelt is able to provide its members not only lower fees, lower cost loans and account services, but access to over 60,000 free ATMs and 5,000 service branches across the country. All this paired with the most cutting-edge banking services on the go by mobile device, this modestly-sized credit union is proud to provide members access to banking services, regardless where they live or travel - and members in over 40 states across the country.
As a comparison, below is a list of the largest banks in the country in terms of branches / ATM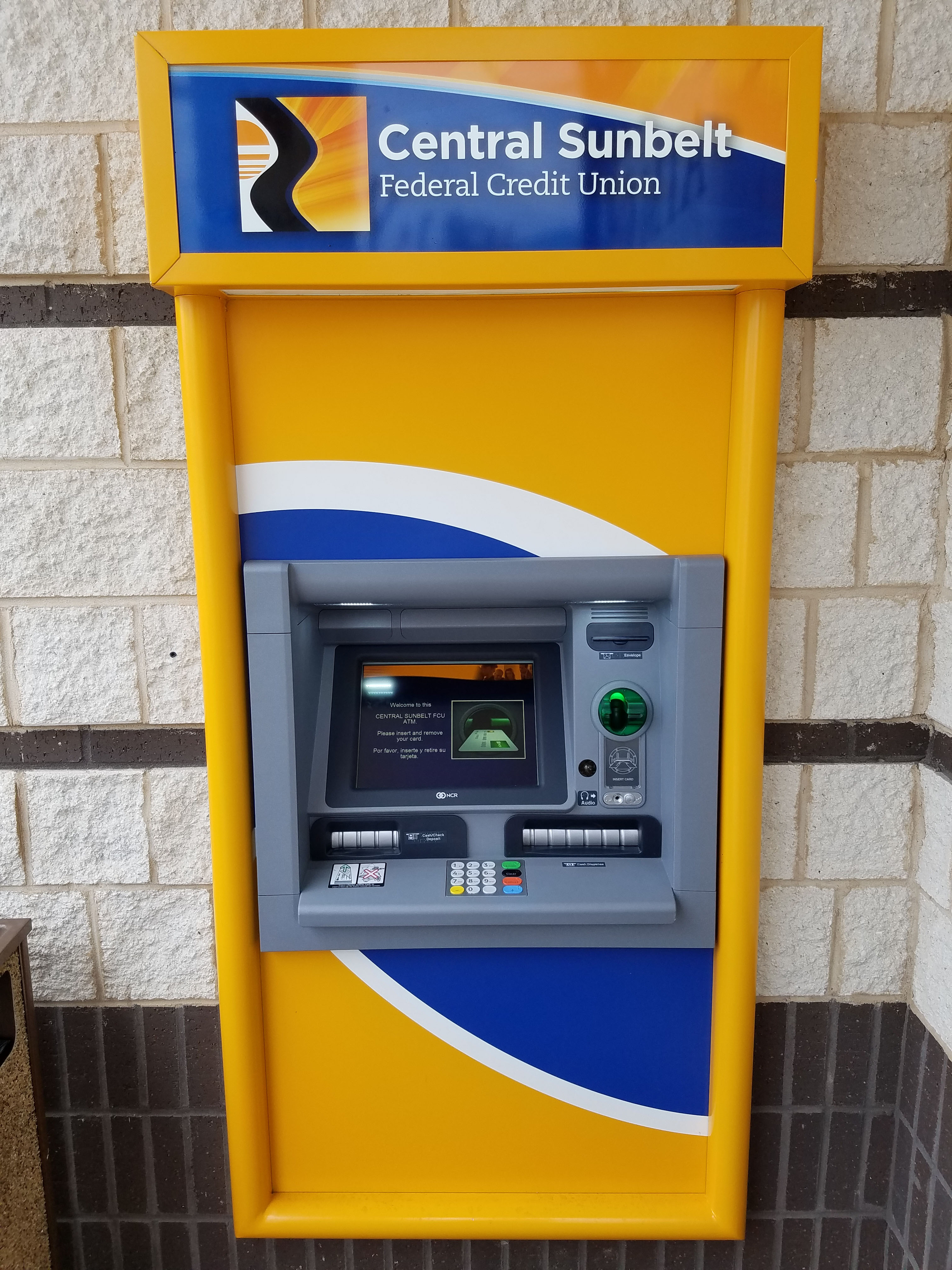 networks and how that compares to Central Sunbelt
Number of Branches
1. Wells Fargo 5,965
2. JP Morgan Chase 5,276
3. Bank of America 4,507
4. U.S. Bank 3,151
5. PNC Bank 2,575
6. Branch Banking and Trust Company 2,066
7. Regions Bank 1,491
8. SunTrust Bank 1,288
9. TD Bank 1,257
10. Key Bank 1,228

Central Sunbelt 5,000+ and growing
All service branch research according to March 2018 report located at usbanklocations.com and Credit Union Co-Op shared branch network
ATM Network
1. JPMorgan Chase & Co. 18,623

2. Bank of America 16,062

3. Wells Fargo 12,800

4. PNC Bank 8,996

5. U.S. Bancorp 5,001

6. BMO Harris Bank 4,775

7. BB&T 3,361

9. Citizens Bank / Citigroup Inc. (tied) 3,200

10. Fifth Third Bank 2,650

Central Sunbelt 60,000 free ATMs and growing

All ATM research according to Sep 2016 report from bankrate.com

This concludes that Central Sunbelt members gain access to an incredibly vast number of free ATMs versus the top 10 banking network providers. In terms of service branches, Central Sunbelt remains a top-3 contender in terms of locations across the globe.

How and why is this possible you ask? Banks are for-profit institutions therefore providing more access to convenient and free services doesn't help their bottom line. Less ATMs means more potential ATM fees and while their ATM networks are still quite staggering, they do not even come close to the convenience when a credit union focuses on putting its members first. With Central Sunbelt, In lieu of more ATM fees and profits from 'customers', members gain access to greater convenience and service.

If youre not a member of a credit union like Central Sunbelt, it may be a great time to throw away those old misconceptions and check out what services a modern credit union can provide!

« Return to "Blog"

Go to main navigation

Share