The ultimate way to pay and earn
The power of being a Central Sunbelt member is having a voice and that's why we've built the ultimate checking account based on your needs. Start with no minimum balances to open or maintain, earn more dividends (banks call this interest), and get access to the largest network of free ATMs in the nation. It's time to say goodbye to restrictions when you can have it all.
We have just the right checking account for you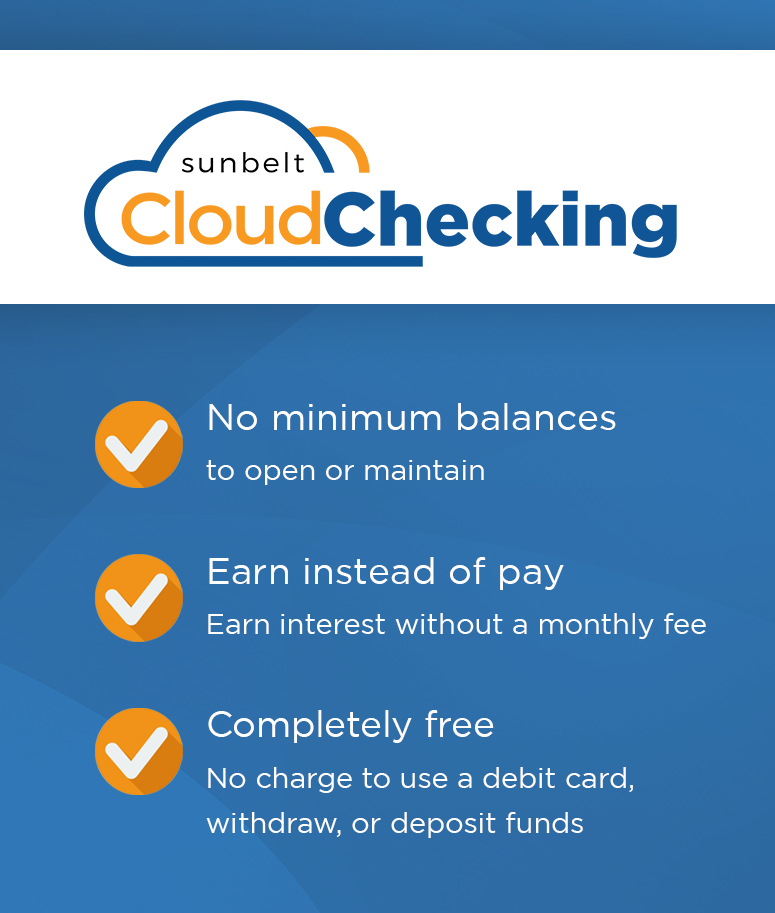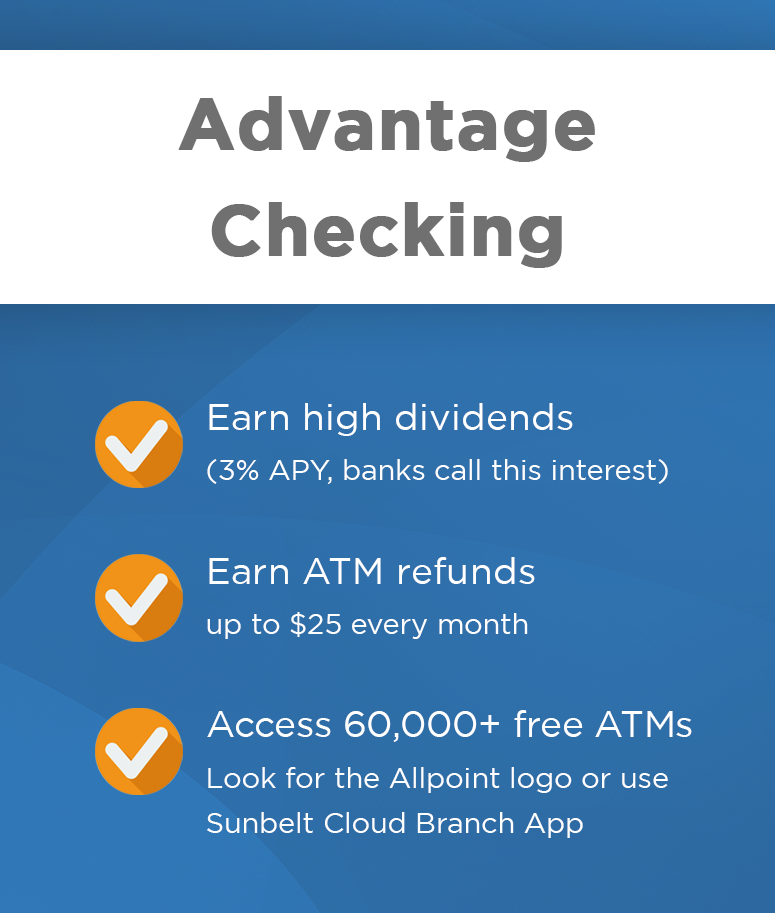 Earn as much as
Rate
3%APY with Advantage Checking
0.25%APY with Sunbelt Checking
See how your ATM network stacks up

Discover More Benefits

Watch and Learn More

Learn how to maximize your checking account
Get Started Today
Fill out the fields below to get started!
Extended network of over 60,000 ATMs available with Sunbelt Check Card using Advantage Checking. Qualifying for Advantage Checking requires 10+ transactions totaling $100 or more, enrollment to Cloud Documents in the Cloud Branch online, and a minimum of 1 ACH deposit or direct deposit post per calendar month.APY=Annual Percentage Yield. Qualifying required to receive full benefits of Advantage Checking each month. Members who do not meet monthly requirements will receive standard paying dividend rates, be excluded from ATM fee reimbursements, and incur a fee. See fee disclosure for details on fee amount. Rates subject to change at any time. CSFCU is not responsible for the methods merchants use to process transactions. Transactions must post during the calendar month. Please review your account history to verify qualifying transactions. Cloud Pay users paying 2 bills or more per calendar month avoid a monthly service fee. See current fee schedule for updated fee amount.
Go to main navigation