How do I log in to online banking?
First time login
New to Sunbelt or the Cloud Branch? Registering is easy and just takes a few moments. Simply click "Login" at the top of the page and enter your credentials.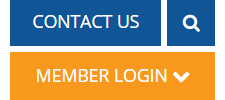 The User ID is the primary member on the account's member/account number, and the password is the primary member on the account's last 4 SSN.
Upon login, simply follow the on-screen instructions to complete your new account registration. Once set up, you may change your username and password under the Cloud Branch 'My Profile' tab.
You may now set up and access Cloud Statements, Cloud Bill Pay, e-Alerts, and download and use the Sunbelt Cloud Branch App.
This answer has been viewed 16820 times.
Related Questions
Go to main navigation