Laurel Sunbelt to host WDAM Sky Cam
WDAM currently owns and operates 4 Sky Cams in the Hattiesburg area. These are off-site weather cameras used frequently in news and weather programs on live broadcasts, website, and in their app.

Sunbelt has partnered with WDAM to provide the Sky Cam in Laurel.

We are so excited for the opportunity to feature Laurel and the WDAM weather!

The Sky cam will be live 24/7/365 and will be used to bring you the weather conditions in Laurel, MS. The camera will be attached to Sunbelt's Congress Street office, overlooking 16th avenue.

The camera will be installed in August, 2019 so be on the lookout for more updates as to when this goes live!

Below is an example of what this will look like!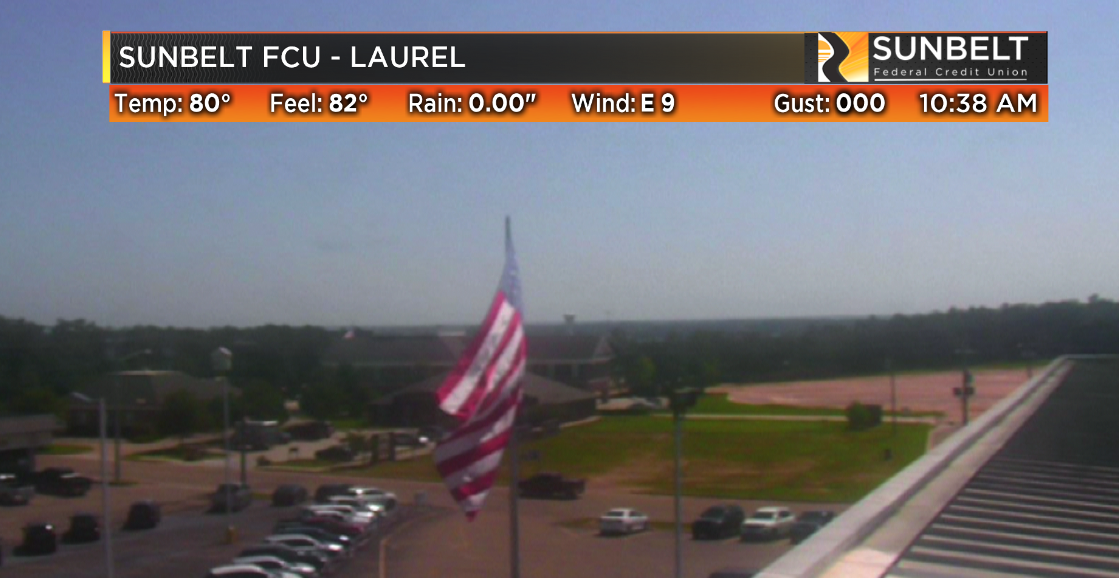 « Return to "Blog"Go to main navigation

Share