Tap and Go Cards
Near-Field Communication (NFC)

is the new safer and faster way to pay! Using short - ranged technology, your method of payment is more secure than ever before. This is similar to NFC payment methods that are already being used such as Wallet Pay on your mobile phone or smart watch.
Chip cards are safer because they are difficult to clone. When you swipe a magnetic stripe, the same information is relayed every time, making it easier for someone to copy. With the NFC payment method, you bring your card within 1 - 2 inches of the payment terminal, the radio frequency in the card sends a unique one-time code to the terminal. Your actual card number and information is not sent to the machine, reducing the risk of being stolen. These new Tap and Go cards combine the security method of EMV Chips with the transaction speed of swiping your card. Card issuers have the ability to set transaction limits on your card, usually ranging from $50 - $100. Once you reach this limit your transaction is made even more secure by requiring a signature.
Right now, using the EMV Chip or 'dipping' payment method, it can take 10 - 12 seconds for your transaction to be completed. With the new Tap and Go contactless payment method, your transaction can be complete in as little as 2

seconds!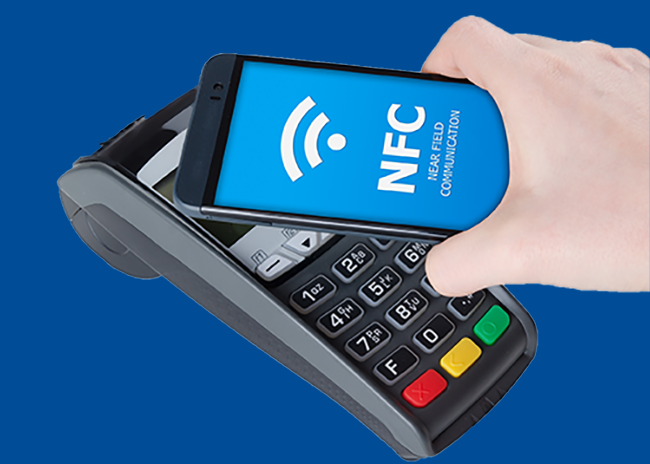 Many retailers already accept contactless payment methods already, just look for the Contactless Symbol!
Swiping
EMV Chip / Dipping
Near - Field Communication
Transaction Speed: 1 - 2 Seconds
Transaction Speed: 10 - 12 Seconds
Transaction Speed: 2 - 5 Seconds

Security Level: Low

Magnetic Strip can be easily counterfitted

Actual card informatoin sent to payment terminal

Security Level: High

Chip cannot be easily counterfitted

Chip sends one - time transaction code to payment terminal

Security Level: High

Combines security of EMV Chip with the transacton speed of swiping


« Return to "Blog"Go to main navigation

Share