Advantage Checking is the perfect account for those looking for higher earnings and the ability to access virtually any ATM in the world without ever having to pay an ATM fee!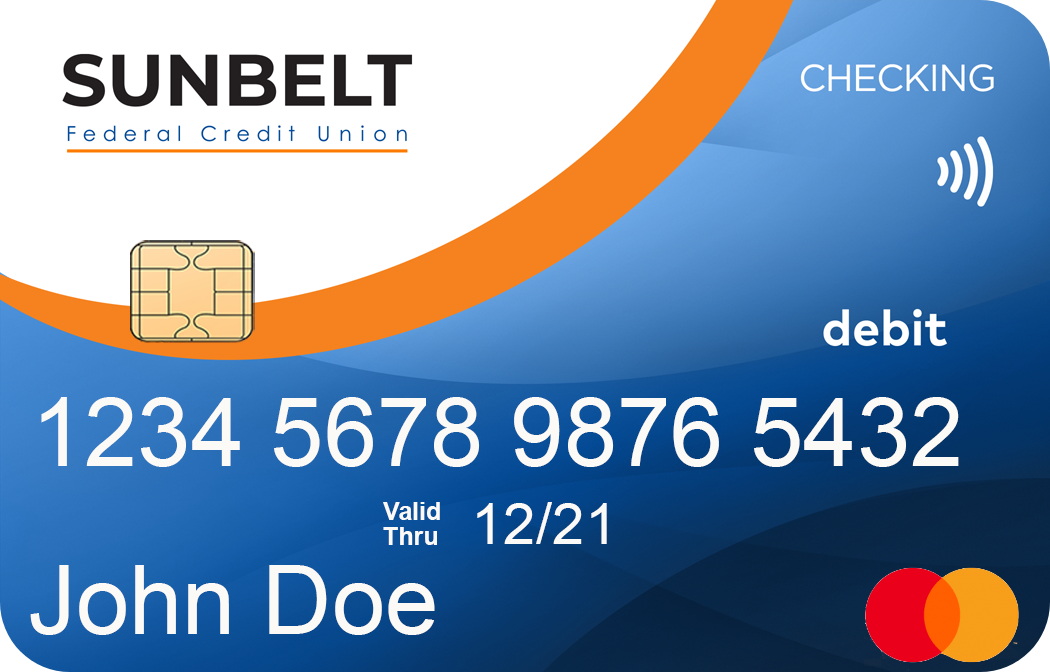 Advantage Checking
Higher earnings
- as much as 1.00% APY
ATM refunds
- up to $25, every month
No monthly cost
- qualifying required, see details below
See how your ATM network stacks up

Qualifying is easy!

All Advantage Checking rewards are granted upon qualifying.

Here is how you can qualify:

Enrollment in Cloud Documents (e-statements / notices)

Establish ACH / Direct Deposit / Payroll Distribution

Use Debit card (10+ transactions / month, totalling >$100)
Non qualifying accounts are subject to a monthly service charge.
Learn More

What do I need to bring with me to get started?

To open an account with Sunbelt, you will need to bring in two valid forms of Government Identification. For example, your Drivers License and Social Security Card. Also, proof of residence such as a utility bill or a lease.

What is the opening balance requirement for a checking account?

There is no opening deposit required for any of Sunbelt's checking accounts!

How many free ATMs do I have access to?

Sunbelt account holders have access to over 60,000 free ATMs across the United States! Click here to find the free ATM closest to you.

Are my funds guaranteed / insured?

Yes. Your funds are federally insured by the National Credit Union Administration (NCUA) up to $250K.Like the FDIC, the NCUA insures your deposit through the NCUSIF, backed by the full faith and credit of the US government.
Advantage Checking Details
Advantage Checking: 1. Qualifying accounts require 10 MasterCard Credit Card purchases each month with an aggregate total of at least $100.00 (transactions must post by close of business on last day of month), one ACH deposit each month, must receive Cloud Documents (valid email address required), and must not be subject to backup withholding (tax that is levied on investment income). Accounts with backup withholding will be converted to our regular checking account. Qualifying accounts also receive ATM charge refunds up to $25.00 each month. For any month in which these requirements are not satisfied, the non-qualifying dividend rate will apply, no ATM charge refunds will be paid, and a monthly service charge will apply.
2. Advantage Checking available to natural person 18 years of age and older (i.e. business, DBA, minor, Trust, etc. accounts will not be allowed in the program).
3. All Advantage Checking accounts that fail to meet the qualifying criteria will be subject to a monthly service charge. The monthly service charge is posted on our service charges schedule. *APY = Annual Percentage Yield
Go to main navigation